Oracle Apps/EBS DBA, Are you worried what's next after EBS R12.2 ?
Did you notice that Oracle & Customers are all moving to Cloud ?
Did you ever think what next to learn after Apps DBA or having the thought of being Phased-Out ?
Stop worrying Start Learning… and learn for next big thing that is going to stay around for longer …
Oracle EBS on Cloud :
Looking at benefits of Cloud including Quick Provisioning, Pay Per Use, Low Cost, Zero Capital Expense ( CapEx) almost all companies are looking for Cloud and moving to Cloud (TEST | DEV | UAT ) to being with…
But Who will decide :
What are those Oracle EBS Cloud Offerings?
How to move Oracle EBS (R12) from On-Premise to Cloud?
What will be the best option for the companies for implementing Oracle EBS on Cloud ?
How to configure Backup & Recovery of E-Business Suite to Oracle Storage Cloud ?
How to configure Disaster Recovery & Dataguard for EBS in Cloud ?
This is where Oracle Apps DBA i.e. You come, and your role changes to Oracle Cloud Apps DBA.
Companies are looking for the answers and you as an Apps DBA can be the right fit for all the above questions.
That's where YOU come in…
In this Cloud-Era companies are looking for a go to person or someone in specific who understand all three parts of puzzle Oracle E-Business Suite Infrastructure (you as an Apps DBA already know this), Oracle Cloud Options (PaaS, IaaS, DBaaS/DBCS, Cloud Storage, Compute) and Moving/Implementing EBS (R12) to Cloud .
Oracle ACE, Author & Apps DBA Expert Atul Kumar with Apps DBA expert Amit from K21 Academy are glad to announce Moving/Implementing Oracle EBS (R12) to Oracle Cloud for Oracle Apps DBAs
Today, Companies need skilled Oracle Cloud Apps DBAs, who are able to:
Understand Basic Oracle Cloud Concepts & Services
Managing E-Business Suite R12 on Cloud ( as in IaaS )
Understand and can Migrate EBS R12 on Cloud
Know Concepts like Backup & Recovery
Understand the Integration Options in EBS on Cloud
And by the end of this class, you'll possess all of these skills, and so much more…
Don't stay behind and learn EBS (R12) on Cloud and become Oracle Cloud Apps DBA for quick growth and better Salary so you can Work Less and Earn More.
Introducing: Oracle EBS R12 on Cloud Training
Become expert in Oracle EBS on Cloud by mastering these 12 critical core skills…
Module 1: Cloud Overview & Concepts:
Covers overview & cloud history, cloud pioneers like Amazon AWS, Microsoft Azure, Google. We also cover cloud deployment model (public, private, hybrid etc) and Service Model including SaaS, PaaS, IaaS
Module 3: EBS on Cloud Architecture:
Covers various options available to Deploy EBS on Cloud including with IaaS, PaaS covering DBCS (DBaaS and Exadata Cloud Service), We cover network connectivity, HA & DR overview in this module. 
Module 5: Create EBS 12.2 on Cloud using Marketplace Template:
This is where the real fun begins and you build your first EBS R12.2.6 Instance on Cloud using Templates from Market Place. You follow our step by step Activity Guide to create EBS instance, open SSH & Web Listener port, Unlock Sysadmin Account and Access EBS on Cloud from the Internet using Putty and Browser.
Module 7: Create EBS (R12) DB/Apps/OTD Using Cloud Admin Tool:
Covers in details on how to setup the EBS instance using Cloud Admin Tool Utility.Depending on the requirement Vision/Fresh instance can be selected. While creating instance what needs to be monitor and how to troubleshoot it will be covered in this module.
Module 9: Add Application Tier to EBS for HA & Scalability:
EBS support multiple Application Tier for High availability (HA) & Scalability. In this module, we add additional EBS node to existing single middle tier node to make it highly available. 
Module 11: Create Standby (DR) on Cloud for On-Premise EBS R12
One of the important requirement in the organization is DR. How to set DR for Oracle Application and Database will be covered in detail. How on-premises instanace will be having the DR on cloud ? what are the benifits of that? We will answer all the questions in this module.
Module 13: REST API & Cloud
What is REST API ? Its capabilities, Integrations, Activities with REST API and various Concepts and Terminology related to Cloud and REST API will be covered in this Bonus module.
Module 2: Oracle Cloud Offerings:
In this module, we will discuss all the offerings provided under Oracle Cloud for IaaS, PaaS, SaaS. This module gives 360-degree view of all the options available under the cloud.Which offering will be used where and its capabilities covering JCS, ICS, IDCS, DBCS, DBaaS, ExaCS, Bare Metal etc will be covered in this module.
Module 4: Create Account, Login & Generate SSH:
Covers steps to register for Oracle Cloud Account, get FREE 300 USD credit so you can practice for 30 Days and generate SSH Keys to connect to Servers on Cloud using putty/ssh.
Module 6: EBS Cloud Admin Tool:
Cloud Admin tool is used to provision, manage EBS on Remote Nodes including configuring additional nodes, clone etc. In this Module, We look at all the Capabilities of this tool, Deploy EBS Admin Tool, upgrade to latest version and finally initiate Admin Utility.
Module 8: Migrate On-Premise EBS to Cloud (Lift & Shift ):
This in my view is the most powerful module and earn a lot of money for you and your employer (if you work for consultancy providing Oracle EBS Implementation & Migration Support). We look at migration challenges and migrate EBS R12 on-premise instance to Cloud using our step by step guide. 
Module 10: Clone a Cloud to Cloud EBS Environment:
Cloning is one of the most common tasks to create the replica of an existing EBS R12 Environment. In this module, We cover clone of EBS from Cloud to Cloud using snapshot
Module 12: Security in Cloud: Users, Roles, Network, Firewall:
You can additional users to your cloud account and give them appropriate roles so that can login to cloud and manage EBS, IaaS, DBaaS, or Cloud Storage Service (OSS). This module we cover security including Users, Roles, Firewall, Network etc  
Get a Sneak Peak of Step by Step Hands-On Guides here
Looking for Schedule?
Scheduled: Every Saturday
Timings :  6:00 AM – 8:00 AM PST | 2:00 PM – 4:00 PM UK Time | 7:30 PM – 9:30 PM IST
Most Valuable
Live Sessions + Support
Get Immediate Access to
Training & Dedicated Machine
Most Valuable
Live Sessions + Support
Get Immediate Access to
Training & Dedicated Machine
FREE Unlimited Retakes
Part of 1700 Happy Customer
Lifetime Access to Membership Portal
On-Job Support 3 Years
Dedicated Machine to Practice Migration
100% MONEY BACK GUARANTEE
When you join the K21Academy, you are fully protected by our 100% Satisfaction-Guarantee. If you don't feel like you've received value and you decide you want to cancel anytime within the next 60 days, as long as you show proof that you took action and attended sessions, did the activity as mentioned in Activity Guide and Applied for Job and didn't get Job.
You need to make sure, you send us your CV and URL of Job applied so we can help you with this.
Take a look inside the K21Academy for you
The K21Academy is full of in-depth, practical resources on Oracle Cloud, Compute Node, EBS Cloud Admin Tool, EBS Provisioning, Migration, Patching, Backup & Recovery and lot more …
Course covers essential skills, strategies and techniques to make you better Oracle Cloud Apps DBA (R12) and give you advantage over others, including:
How to Request and Activate a Subscription to an Oracle Cloud Service
Understanding and Configuring EBS on Cloud (Single / HA)
EBS R12 with DBCS or Exadata Cloud Service
Backups, Maintenance, Troubleshooting and Day-to-Day tasks
How to Migrate EBS Instance from On-Premise to Cloud
CV Preparation, Interview Questions and On-Job Support
Workbooks and Action Plans
Exercises, worksheets, checklists, forms and more to help you to really implement what you learn
Be Part of Our Community
Ask questions, request feedback, get help with technical issues & discuss challenges, problems and successes
Live Sessions & Archives
Regular live training calls, Q&A's and feedback sessions – with access to the full archive of past recordings
Member-Only Resources
From exclusive freebies, handy tools and downloads, to member only perks, offers and discounts
I have gone through Activity Guide and I feel really awesome going through those Activity Guide. I have done all the labs posted on K21 Academy and it really helped me a lot. It helped me clear an Oracle exam too.
Dilli Raj Maharjan
Cloud DBA
Get Instant Access to Oracle EBS R12 on Cloud Course
If you are ready to upgrade your skills in Oracle EBS R12 on Cloud, simply choose your payment option below & click the Buy Now button to get instant access…
Most Valuable
Live Sessions + Support
Get Immediate Access to
Training & Dedicated Machine
Most Valuable
Live Sessions + Support
Get Immediate Access to
Training & Dedicated Machine
FREE Unlimited Retakes
Part of 1700 Happy Customer
Lifetime Access to Membership Portal
On-Job Support For 3 Years
Dedicated Machine to Practice Migration
With 18+ years experience in Oracle, I help large corporates with the strategy to implement Journey to Cloud including Deployment & Migration.
I work on actual implementations and cover Design (High Level, Low Level), Architecture, Implementation, Deployment, and Migration (Lift & Shift)
I have trained more than 1000+ individuals like you and 50+ of corporate clients and have been Oracle University Trainer in past.
Frequently Asked Questions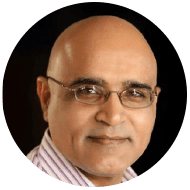 Team K21Academy is brilliant, I was so impressed with the environment, instructors, infrastructure & support that I pretty much took 4 trainings in the span of 3 months.
Shailesh Tak
Senior Oracle DBA / EBS / FMW Consultant
Get Instant Access to Oracle EBS R12 on Cloud Course
If you are ready to upgrade your skills in Oracle EBS R12 on Cloud, simply choose your payment option below & click the Buy Now button to get instant access…
Most Valuable
Live Sessions + Support
Get Immediate Access to
Training & Dedicated Machine
Most Valuable
Live Sessions + Support
Get Immediate Access to
Training & Dedicated Machine