Big Data Hadoop Administration
HDFS | Cloudera | Hive | Spark | Cluster Maintenance | Security | YARN
Hadoop is an open-source software framework for storing data and running applications on clusters of commodity hardware. It provides massive storage for any kind of data, enormous processing power and the ability to handle virtually limitless concurrent tasks or jobs.
Why should you go for BigData Hadoop?
Everyone on Earth and every company are producing more data that traditional systems cannot handle. In order to process and store Petabytes, Exabytes and Zetta Bytes of Data we need to use Big Data System.
Are you the one handling that Big data system is the question!!?
Any O/S admin or anyone from DBA background can happily build a career in Big Data in Hadoop. But, if you ask me anyone from any background can become a Hadoop cluster Administrator.
Introducing: BigData Hadoop Administration Training
Become expert in BigData Hadoop Administration by mastering these 12 critical core skills…
Module 1: The Case for Apache Hadoop
Lesson 1: Why Hadoop
Lesson 2: Fundamental Concepts
Lesson 3: Core HAdoop Components
Module 3: The Hadoop Distributed File System (HDFS) HDFS Features
Lesson 1: Writing and Reading Files
Lesson 2: NameNode Memory Considerations
Lesson 3: Overview of HDFS Security
Lesson 4: Web UIs for HDFS
Lesson 5: Using the Hadoop File Shell
Module 5: Hadoop Configuration and Daemon Logs

Lesson 1: Cloudera Manager Constructs for Managing Configurations
Lesson 2: Locating Configurations and Applying Configuration Changes
Lesson 3: Managing Role Instances and Adding Services
Lesson 4: Configuring the HDFS Service
Lesson 5: Configuring Hadoop Daemon Logs
Lesson 6: Configuring the YARN Service
Module 7: Planning Your Hadoop Cluster
Lesson 1: General Planning Considerations
Lesson 2: Choosing the Right Hardware
Lesson 3: Virtualization Options
Lesson 4: Network Considerations
Lesson 5: Configuring Nodes
Module 9: Hadoop Clients Including Hue
Lesson 1: What Are Hadoop Clients?
Lesson 2: Installing and Configuring Hadoop Clients
Lesson 3: Installing and Configuring Hue
Lesson 4: Hue Authentication and Authorization
Module 11: Hadoop Security
Lesson 1: Why Hadoop Security Is Important?
Lesson 2: Hadoop's Security System Concepts
Lesson 3: What Kerberos Is and how it Works?
Lesson 4: Securing a Hadoop Cluster with Kerberos
Lesson 5: Other Security Concepts
Module 13: Cluster Maintenance
Lesson 1: Checking HDFS Status
Lesson 2: Copying Data Between Clusters
Lesson 3: Adding and Removing Cluster Nodes
Lesson 4: Rebalancing the Cluster
Lesson 5: Directory Snapshots
Lesson 6: Cluster Upgrading
Module 2: Hadoop Cluster Installation

Lesson 1: Rationale for a Cluster Management Solution
Lesson 2: Cloudera Manager Features
Lesson 3: Cloudera Manager Installation
Lesson 4: Hadoop (CDH) Installation
Module 4: MapReduce and Spark on YARN
Lesson 1: The Role of Computational Frameworks
Lesson 2: YARN: The Cluster Resource Manager
Lesson 3: MapReduce Concepts
Lesson 4: Apache Spark Concepts
Lesson 5: Running Computational Frameworks on YARN
Lesson 6: Exploring YARN Applications Through the Web UIs, and the Shell
Lesson 7: YARN Application Logs
Module 6: Getting Data Into HDFS
Lesson 1: Ingesting Data from External Sources with Flume
Lesson 2: Ingesting Data from Relational Databases with Sqoop
Lesson 3: REST Interfaces
Lesson 4: Best Practices for Importing Data
Module 8: Installing and Configuring Hive, Impala, and Pig
Lesson 1: Hive
Lesson 2: Impala
Lesson 3: PIG
Module 10: Advanced Cluster Configuration
Lesson 1: Advanced Configuration Parameters
Lesson 2: Configuring Hadoop Ports
Lesson 3: Configuring HDFS for Rack Awareness
Lesson 4: Configuring HDFS High Availability
Module 12: Managing Resources
Lesson 1: Configuring cgroups with Static Service Pools
Lesson 2: The Fair Scheduler

Lesson 3: Configuring Dynamic Resource Pools
Lesson 4: YARN Memory and CPU Settings
Lesson 5: Impala Query Scheduling
Module 14: Cluster Monitoring and Troubleshooting
Lesson 1: Cloudera Manager Monitoring Features
Lesson 2: Monitoring Hadoop Clusters
Lesson 3: Troubleshooting Hadoop Clusters
Lesson 4: Common Misconfigurations
Looking for Schedule?
Timings : 6:30 AM – 8:30 AM PST | 2:30 PM – 4:30 PM UK Time | 7:00 PM – 9:00 PM IST
Get Access to BigData Hadoop Administration Training
If you are ready to upgrade your skills in BigData Hadoop Administration, then simply choose your payment option below & click the Buy Now button to get instant access…
1 Year FREE Unlimited Retakes
Part of 1800 + Happy Customer
Lifetime Access To Membership Portal
Ask Questions Learn & Grow
On Job Support For 1 Years
100% MONEY BACK GUARANTEE
When you join the K21Academy, you are fully protected by our 100% Satisfaction-Guarantee. If you don't feel like you've received value and you decide you want to cancel any time within the next 60 days, as long as you show proof that you took action and attended sessions, did activity as mentioned in Activity Guide and Applied for Job.  Just let us know and we'll send you a prompt refund. No hassles, headaches or hoops to jump through.
"We're so confident that you'll find the K21 Academy useful that you have 60 days to change your mind. We won't make you beg or invoke any silly rules or conditions – if you're not satisfied within your first 60 days then we'll refund you without any fuss."
Visit : https://k21academy.com/refund-policy/ to know more
Take a look inside the K21Academy for you
The K21Academy is full of in-depth, practical resources on HDFS, Cloudera Manager Hadoop Cluster, Spark , Cluster Maintenance, Security, and lot more …
The course covers essential skills, strategies and techniques to make you better BigData Hadoop Administration and gives you an advantage over others, including:
Introduction To BigData
Introduction to MapReduce and YARN
Introduction to Hive and Impala
The Hadoop Distributed File System (HDFS)
Introduction to Data Ingestion using Tools
Cluster Maintenance
CV Preparation, Interview Questions and On-Job Support
Workbooks and Action Plans
Exercises, worksheets, checklists, forms and more to help you to really implement what you learn
Be Part of Our Community
Ask questions, request feedback, get help with technical issues & discuss challenges, problems and successes
Live Sessions & Archives
Regular live training calls, Q&A's and feedback sessions – with access to the full archive of past recordings
Member-Only Resources
From exclusive freebies, handy tools and downloads, to member only perks, offers and discounts
I have gone through Activity Guide and I feel really awesome going through those Activity Guide. I have done all the labs posted on K21 Academy and it really helped me a lot. It helped me clear an Oracle exam too.
Dilli Raj Maharjan
Cloud DBA
Get Access to BigData Hadoop Administration Training
If you are ready to upgrade your skills in BigData Hadoop Administration, then simply choose your payment option below & click the Buy Now button to get instant access…
1 Year FREE Unlimited Retakes
Part of 1800 + Happy Customer
Lifetime Access To Membership Portal
Ask Questions Learn & Grow
On Job Support For 1 Years
Hi, I am Atul Kumar Oracle ACE, Author & Cloud 
With 18+ years experience in Oracle, I help large corporates with the strategy to implement Journey to Cloud including Deployment & Migration.
I work on actual implementations and cover Design (High Level, Low Level), Architecture, Implementation, Deployment, and Migration (Lift & Shift)
I have trained more than 1000+ individuals like you and 50+ of corporate clients and have been Oracle University Trainer in past.
Frequently Asked Questions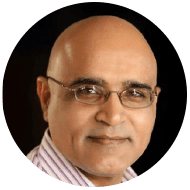 Team K21Academy is brilliant, I was so impressed with the environment, instructors, infrastructure & support that I pretty much took 4 trainings in the span of 3 months.
Shailesh Tak
Senior Oracle DBA / EBS / FMW Consultant
Get Access to BigData Hadoop Administration Training
If you are ready to upgrade your skills in BigData Hadoop Administration, then simply choose your payment option below & click the Buy Now button to get instant access…